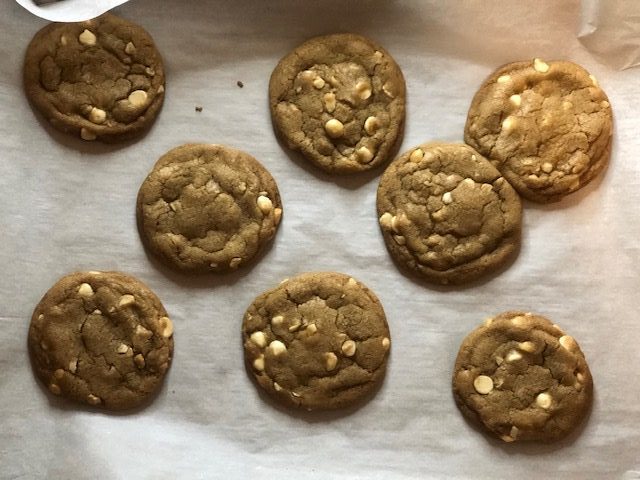 Bored at home with nothing to do? Here is a sweet treat that will sure cheer things up during this quarantine. 
White Chocolate Macadamia Nut Cookies
½ cup white sugar
¾ cup brown sugar, packed
1 teaspoon salt
½ cup unsalted butter, melted
1 egg
1 tsp vanilla
1 ¼ cup all-purpose flour
½ teaspoon baking soda
½ cup white chocolate chips
⅓ cup macadamia nut, chopped
Directions
Whisk together sugars, salt, and melted butter
Whisk in the egg and vanilla 
Sift in the flour and baking soda and fold into the batter (careful to not overmix dough because it might lead to cakey cookies)
Fold in your chocolate and macadamia nuts and chill the dough for at least 30 minutes (this gives the dough a chance to develop its flavors)
Preheat your oven to 350° F
Scoop your dough on to a parchment paper-lined baking sheet
Bake cookies for 12-15 minutes, or until edges are slightly brown
Cool before serving (this might be tough, but cookies continue to bake even after they are removed from the oven) 
I chose to make white macadamia nut cookies because they are a family favorite. Also, since this quarantine is keeping us inside, my family has begun having weekly movie nights to keep us entertained.