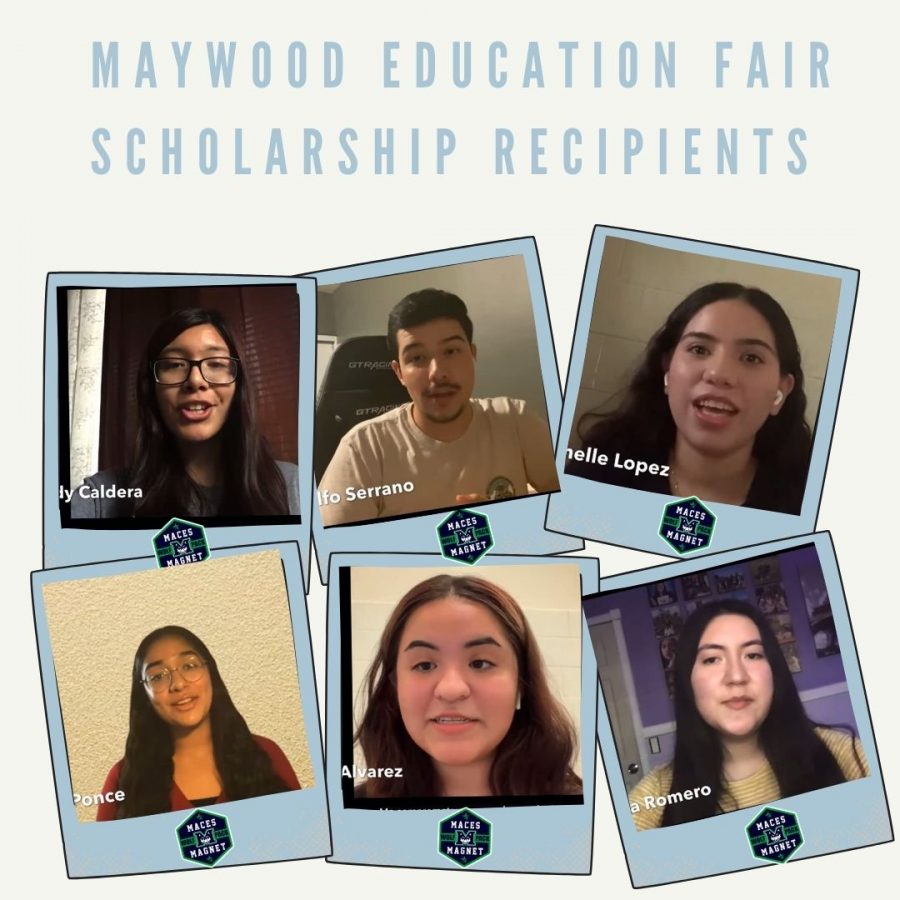 Emily Mojica
The 11th annual Maywood Education Fair hosted by Cal State Fullerton's graduate students made history as they hosted the first ever virtual event. In the closing ceremony, 35 students received the $1000 Maywood Education Fair Scholarship. 
This year Cal State Fullerton's graduate students of the Masters in Science of Education program fundraised $35,000, the most money ever collected for the scholarship award. Of the 35 recipients, 18 students are from MACES with seven of those 18 students on Wolfpack Times staff.
The scholarship ceremony looked a little different this year with pre-recorded videos of the recipients reading an excerpt from their essays out loud. Every recipient was given a minute to share their future plans, career goals, and their inspirations for pursuing a college education. 
The scholarship ceremony closed with a message from Dr. Eugene Fujimoto and Cal State Fullerton students that thanked all attendees and acknowledged the people who made the event possible. 
2020 MACES Scholarship Recipients
Anahy Barajas
Andrea Arellano
Ashley Padilla
Wendy Caldera
Leslie Chang
Daniella Hernandez 
Leslie Quintana 
Rebecca Romero
Rodolfo Serrano
Emily Ibanez
Daniela Gonzalez  
Luisa Alvarez
Melany Renteria Salazar 
Luis Meza
Emily Castaneda
Melissa Ponce
Michelle Lopez
Kiana Tapia