Boys' and Girls' Basketball Season Begins
The Boys' and Girls' basketball teams are on fire this season. Last year, both teams made it to the playoffs, but this season they strive to win the championships. The chemistry between these two teams has risen, resulting in better teamwork. They have been winning every game so far, and it seems both will continue to get better and overcome any challenges that come their way.  
There are many factors that contribute to winning games, such as teamwork, knowledge, game patterns, but most importantly, practices. "100 percent [effort] is necessary because it gives an estimate on how we will perform on the court and see what we need to work on," Ezequiel Brito, the junior and varsity shooting guard, said. Their match against USC-MAE showed the effort that they and their coach, Alexander Del Hierro, put in winning the 26 point lead. 
Alexa Monarrez, a junior and varsity Power Forward for the girls' basketball team, said, "I'm looking forward to seeing the girls shine and see the team's chemistry development." With the addition of new players, the team needs to have an understanding of each other and see each individual's strengths and compatibility on the court.
As the basketball season progresses, the players on both teams are ready to face off against other schools. "I would like to play against Elizabeth Learning Center, because we had a really close game [last year] and we are confident we can win," Wendy Caldera, a junior and a varsity Shooting Guard, said. The girls spend 30-40 minutes reviewing plays that they can run against other teams, and more time on the court trying to master the plays. "I want to play against Bell, because we have been learning different rotations, gathering more experience, and they don't know what they are getting themselves into," Hassan Saleh, a senior, and a Varsity Center, says. 
  With confidence in their teams, coaches Samara Suafoa and Alexander Del Hierro are doing everything they can to win the championships.
About the Writer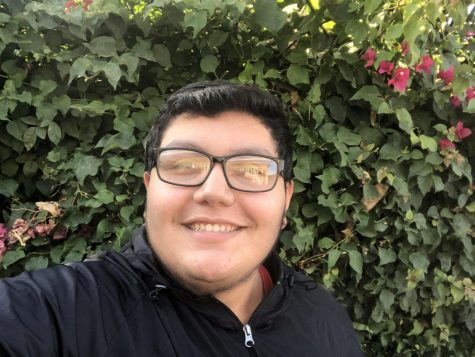 Steven Hernandez, News Editor
Steven Hernandez is a senior attending Maywood Center for Enriched Studies. He has a passion
for gaming and likes to travel places. Steven Hernandez is...