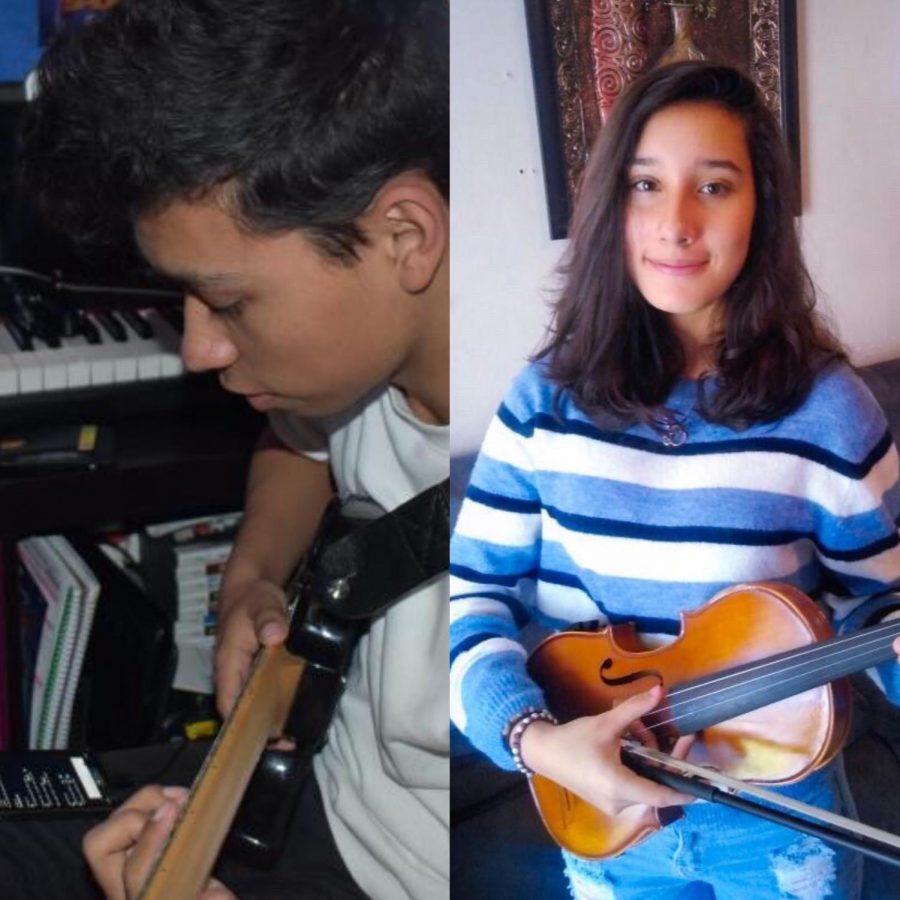 Practice Leads to Success
Mathew Barajas, a junior, and Fernanda Lopez, a sophomore, are two of many talented scholars on campus. Barajas plays the piano and Lopez the violin. Through hard work and challenges, they have been able to improve their skills.
They feel talent is formed through lots of daily practice. Barajas practices playing the piano one hour daily. Lopez also practices one to three hours a day. "One of the challenges I had early on was being consistent at practicing," Lopez said. They believe through dedicated practice they can grow skills little by little.
Getting inspiration can come from different individuals, even artists, Barajas was first inspired in elementary by Imagine Dragons and One Republic. " I mainly got hooked on how specific sounds have different emotions, that is when I became inspired to play an instrument," Barajas said.
Lopez believes inspiration can come from emotions. Her inspiration came from the connection she felt with instruments. " My emotions have inspired me to play different pieces that I feel connected to," Lopez said.
Throughout her five years of playing the violin, Lopez has had many memories. Her first performance was in sixth grade at David Wark Griffith Middle School. Then in eighth grade, she performed a duet and a few solos during that year. Lopez shared about joining a mariachi group when she was younger. She later had to quit due to schedules and time management.
Barajas mentioned how challenging it was to get where he is now. At first, he felt it would be physically impossible to play certain notes. He has learned that through perseverance anyone can accomplish anything.
"For as long as you complain about it you won't do it, the only way to do it is to sit there and keep trying and eventually you will get it," Barajas said.