What to Watch While in Quarantine
 The Last Dance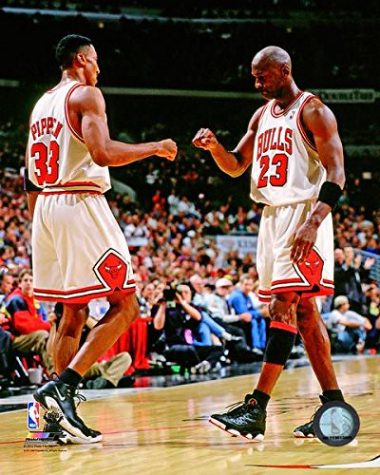 Watch trailer here
Where to watch: TV streaming Service, coming soon to Netflix
"The Last Dance" is an ESPN and Netflix 10-part series focusing on the NBA's 1997-1998 Chicago Bulls. This documentary gives viewers an inside look to 1997-1998 seasons as the team takes on challenges both on and off the court. Containing interviews and clips from Scottie Pippen, Dennis Rodman, Michael Jordan, and so many more as the team deals with the pressure and exhaustion that comes with attempting a  three-peat championship, twice in the span of only a decade. Along with showing the mental and physical effects that becoming champions had on these athletes.    
Dangerous lies 
Watch trailer here 
Where to Watch: Netflix
The Netflix film " Dangerous Lies" introduces viewers to a young financially struggling caretaker, her patient is a wealthy elderly man. When the man dies he unexpectedly leaves her his estate and fortune.  As the plot thickens, it keeps viewers constantly guessing awaiting the next big plot twist. This movie will give watchers an underlying sense of thrill and mystery surrounding the house and its secrets. 
 Tyler Perry's Acrimony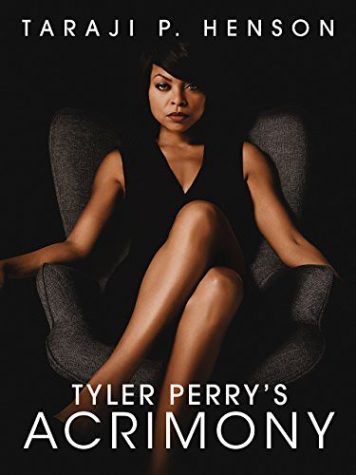 Watch trailer here 
Where to Watch: Hulu 
Tyler Perry's Acrimony follows the life of a faithful wife, who molded herself into the person her husband wanted her to be. She supported him financially and physically as he aspires to create a battery that would make them rich. However, after years of supporting him, she becomes resentful towards him. This movie introduces interesting characters and storylines that give watchers a physiological perspective and keep them on their toes throughout the movie.       
Where Hands Touch
Watch trailer here 
Where to watch: Hulu 
"Where Hands Touch" tells the story of a biracial African-german teenage girl trying to survive in Nazi Germany. She meets the son of a high ranking SS officer and member of the Hitler Youth and falls in love. As the movie proceeds, watchers find themselves rooting for this couple as they encounter challenges that could ruin their relationship and chances of survival.      
Bojack Horseman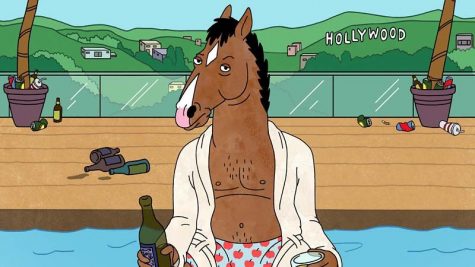 Watch trailer here
Where to Watch: Netflix
The Netflix Original "BoJack Horseman" is an animated series that follows the life of a once-famous actor in Hollywood, BoJack Horseman as he interacts with multiple characters. This program sheds light on mental health issues while keeping viewers addicted to the dramatic comedy that is BoJack Horseman's life.