MACES Announces Class of 2020 Co-Valedictorian Daniel Gonzalez
Today MACES will honor the Class of 2020 Co-Valedictorian and ASB President Daniel Gonzalez! His hard work, dedication, and achievements got him to the top of his graduating class. "Although attaining this title is a notable achievement, I believe it only depicts me as consistent. The title itself does not place you above others because, in my opinion, a few digits cannot encapsulate a whole individual," Gonzalez said. However, he thanks his parents, teachers, and friends for believing in him and motivating him even through difficult times. Although there were moments in his high school experience that made him feel like giving up he pushed through and will be attending USC in the fall as a Mechanical Engineering major. 
Advice from Daniel to his underclassmen:
"Dress good, do good, and stay on your toes. You never know when your life might change for the better, so you must always be prepared to introduce the best version of yourself to anyone who comes your way. Networking is key, especially in LA, where it does not matter who you know, but who knows YOU. Apply for internships and stay involved; the learning does not stop outside of the classroom. 
Also, make sure to help your community. Any type of contribution is a step closer to a better future for our children. It is our responsibility to narrow down the gaps WE faced to facilitate the growth of future generations. Through intergenerational progress, we can improve our under-served communities together."
About the Writer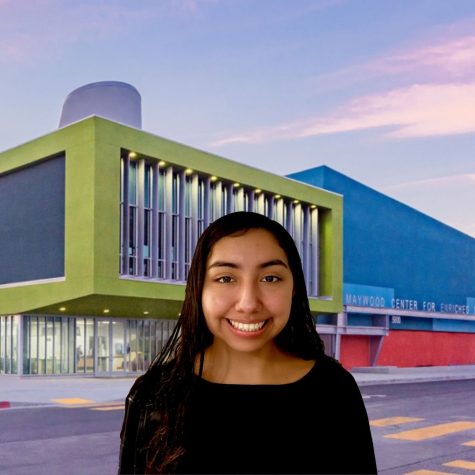 Emily Mojica, Managing Editor
Emily Mojica is a senior and managing editor of Wolfpack Times. She is also president of her graduating class. Emily wants to ensure that her graduating...