Some Summer Plans from the MACES Familia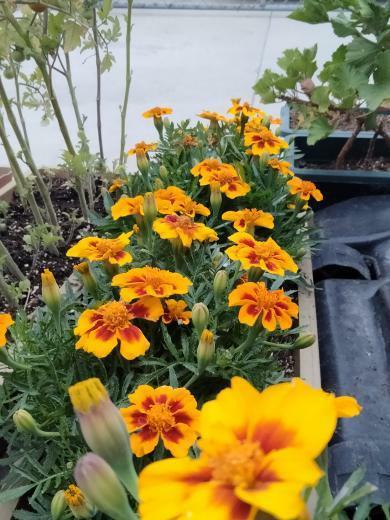 Summer, the time when schools end their year, and students, teachers, and families get to enjoy a two-month break. Students want to invest their time into preparing for the next school year, and some want to relax, and enjoy the break with their families and friends. 
People always look forward to having fun during the summer. The two month-long break leaves a lot of time to have fun with family and friends. "This summer I want to go to the beach and have picnics at the park. I also want to spend time at home relaxing from school," Lucia Langaney, a junior, said.
Since the break is long, some have made plans to travel. "My plans for this summer will be a 10-day visit to Mexico City and Tepoztlan  in late June. I also may do a road trip to Santa Fe, New Mexico in July or August before we return to school. I also like going up Ojai every summer to a farm where you can cut your own lavender. It's a nice day trip," Rebecca Cruz, an art teacher, said.
With COVID being around, some wonder and hope that the virus won't get in the way of those plans and time with others. "My plans for the summer this year are to hopefully be able to see a couple of my friends and spend more time with my family outside of my own. This pandemic has been pretty tough for most of us, and I think finally being able to see the people I care about will feel some type of normalcy taking place," Sarah Pards, a junior, said
For seniors, this summer is important because they're preparing for the next big parts of their lives. Some may take this time to focus on learning new skills that would be useful for the rest of their lives. "I would like to start figuring out how to handle the financial aspect of life better as early as I can," Kenneth Lara, a senior, said.
Some are looking to make changes in their lives, and spend time with family. "One thing I plan on doing this summer is working out during the pandemic. I gained about 15 lbs and I would love to lose 15 lbs and if possible more. I also want to take my kids to the park on walks and maybe the beach," Luis Franco, a math teacher, said.
Some are looking to dedicate themselves to their hobbies. "At the moment I'm really unsure what I could plant next. I'm thinking of planting a different color variant of marigolds or even roses at some point, but at a certain month so they bloom before valentines," Andrew Lopez, a junior, said.
Summer is also a great time to enjoy some classic or favorite songs. Of course, anyone can make a playlist and listen to their songs now. But there's that vibe and nostalgic feeling when listening to songs during special times and moments. "Ever since I was little, my parents have brought up my sister and I the oldies whether it's music or movies, and I'm proud to say that's my taste. I really do enjoy the 80s music as well as Michael Jackson being one of my favorite artists. So when the summer time comes around, I like to play any oldie music with my speaker in my room while I'm either doing chores or just because," Pards said.
Hot, summer, 90+ degree days can get annoying. To beat the heat, the only food to counter it are cold foods.  "I like to eat and drink cold things in the summer- iced coffee, ice cream (dairy free) boba, summer fruits like mango, watermelon and berries, salads, seafood and sushi," Cruz said.
As for 4th of July, it's go big or go home when it comes to food. "On the 4th of July, I enjoy eating BBQ steak, homemade burgers, and bacon-wrapped hotdogs," Langaney said. 
Other than winter break, summer vacation is the one break that many look forward to, because of the many fun activities, trips, foods and drinks, and songs that can be enjoyed with friends and family. The weather may be hot and annoying, but that doesn't stop any of the fun.