Senior Spotlight: Madam Vice President 2021-2022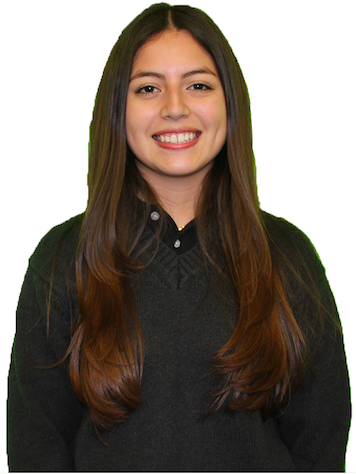 Lucia Langaney is a graduating senior and has accomplished a lot in her time here at MACES. She is the ASB Vice President, National Honor Society President, the Girls Volleyball Varsity Outside hitter, Interact Club Vice President, the Girls Who Code Community Lead, and last, but not least, she is a part of the Computer Science Honor Society Event Committee.
      As ASB Vice President Langaney shared many wonderful memories one of her favorites was when they announced the spring court. "It was very exciting having worked so hard to create the event and have such a great outcome. It feels really great to make others feel special," Langaney expressed. 
       Some of her favorite memories during her senior year was her Senior Night for Volleyball. "It's something I've been dreaming about since I first joined my senior year. It was very special being able to celebrate the ending of my volleyball session with my close teammates," said Langaney. Another one of Langaney's favorite senior memory was when she received her acceptance letter to her dream school. "I never thought I was going to make it this far, so opening that acceptance letter was a very surreal moment to me." Langaney has committed to Stanford University, so in the fall while MACES students begin school, she'll start a brand new chapter in her life. 
       Some advice for future ASB VPs, "My advice would be to not put too much pressure on yourself. You have the support of your board and you can always rely on them to help you. It is a team effort, so just make sure you maintain very strong communication," Langaney, a graduating senior, said. 
     For our rising seniors who will soon have to go through the college application process, Langaney says, "Start early and mark the deadlines for all of the schools you are applying to. This is very important because some schools have different deadlines for scholarships or other programs, so make sure you research where you are applying to."