Maywood Eats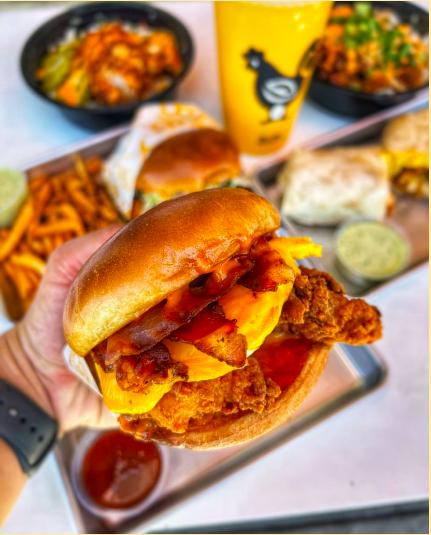 " I think that In & Out is a very good choice because there's nothing that tastes as good as it," Jacob Hernandez a senior said. In & Out is one of the most popular fast food franchises in western California. Most people say it's a top location if you go to California. 
"I really like In & Out, but I will always want to be with my friends because I would never be caught eating alone," Hernandez said. He even goes as far as to say,  I could eat at a fancy restaurant and spend hundreds of dollars, but in the end, I always feel like why didn't we just save our money and just eat at In & Out," Hernandez said. 
 Students usually have to decide on what place is the best to eat at after school, if it's with friends or by themselves. A lot don't have access to transportation so the only option is to walk and order food there. Thankfully, we have multiple places to get food from that are walking distance; it makes it convenient when it comes to deciding where to eat at. A few to name King taco, Subway, Mcdonalds, Wingstop, and many more.
 Egg and bird is a food chain that was established in January 2021 and has been recently been added to Maywood.  "Egg N Bird is not just the new-kid-on-the-block in the famous "chicken sandwich war". It's much more than that. We are bringing together an amazing spread of distinctive tastes, textures and ingredients that break the rules when it comes to your basic egg and chicken sandwiche." an employee at Egg and Bird said.
 "I would say that egg and bird is my favorite for its taste and for it being so close to the school, Egg and Bird is a place where I can always go with my friends after school or on our own time" said Ramirez,"Javier Ramirez, a senior said.