Thoughts On The Prom Theme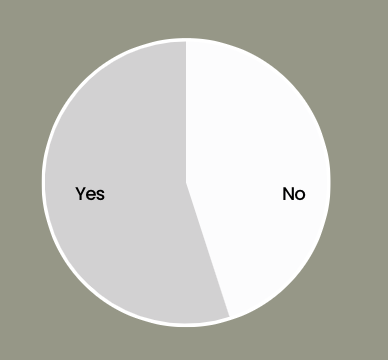 As prom gets closer, students start talking about it even more. Many students are disappointed that they've waited so long for their senior year and they look forward to things such as prom and homecoming which are supposed to be memorable but instead students' expectations are not being met because of the uninteresting themes. 
       In a survey about the theme for this year's prom out to 50 students, some of the responses had mixed feelings, many disliked the theme and suggested other ideas. Student athlete Julissa Hernandez said, "I really liked the Hollywood theme and the masquerade, because they were original and they seem like themes that you can put effort and thought into." 
      Hernandez goes on to say the thoughts that her peers shared with her "I heard people around me have the same opinion as me and they feel as if the theme itself wasn't the best to choose for prom because it is so bland." 
      Hernandez believes that one of the reasons why the theme is very bland is because "our class is low on money. I feel like if we had fundraisers we would have enough funds to make our prom better," Hernandez said.
      She doesn't think that many students even knew what they were picking " the theme totally changed, in the form it was "under the stars" and then when it was announced it was "under the moon" it wasn't clear as to what we were picking and our expectations weren't being met," Hernandez said.
      History teacher Dr. Yi talks about the homecoming theme in his sophomore year of high school."I liked the Vegas theme; there were rented card tables ,roulette, and craps. It was very memorable. They had fake chips and tokens and however many raffle tickets you got you were able to put into the raffle and you were able to win prizes," Yi said. Although many may have mixed feelings about gambling, Yi expresses how "they were simple card games. There was no harm in it." Yi also mentions how he thinks "it's a little generic because at least under the sea there is a theme, but under the moonlight what is that? We are always under the moonlight." Yi gives advice to seniors "this is going to be your only prom and you want to make sure there are no regrets."
      Lastly, another opinion by senior student athlete Marco Magana who also thinks that the prom theme should be different goes on to say "masquerade would be a fun theme, wearing a domino mask is original," Magana said. He believes that there were better options that should've been chosen, "I think some people had a certain expectation as to what it was going to be but the expectation was not met. I hear more people didn't even vote for it so I am not sure how that even got picked," said Magana. He adds, "let's put our money in the right place by putting it on a great prom."
      Even though many students dislike the theme others are eager to see how it will turn out.