Acceleration Days Held on Campus Monday and Tuesday of Spring Break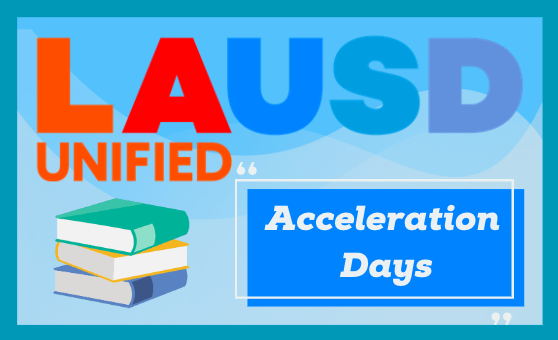 On April 3 and 4, LAUSD will be providing Acceleration Days that function as extra school days to students during Spring Break who would like to improve their grades or further practice skills in their classes. "I joined the acceleration days, because I thought that it would be extremely beneficial for me to help me see what I may need to work on more to ensure I get the best possible score [on the AP Exam]," Lizeth Velazquez, a junior, said. Students had to fill out a contract provided by teachers participating in the acceleration days in order to be enrolled for the two-day support days.
Teachers in several different categories of study such as English or Mathematics classes will be on campus to support students and allow them to complete any assignments that may be missing in their courses. Some students see this as a good opportunity for them to gain support in important periods of their schooling. "I didn't understand the work and felt the need to have more tutoring as I didn't want my grade to drop. As a junior, my grades count the most at this time, so I do need all the help I can get," Diego Andrade, a junior and a reporter for the Wolfpack Times, who is also participating in the acceleration days, said. 
Accelerated days are often provided on breaks in the school year, as it was provided during the winter break of the fall semester of 2022-23 as well.  Students can take this opportunity to receive any help they need with anything such as raising their grades or learning extra tips or skills with any AP classes they may have. "I believe acceleration days are a good way to improve one's grades if the extra boost is needed. In my case, I need one percent to raise my grade, and acceleration days will help get that one percent," Diego Guzman, a senior, said.