Knockout King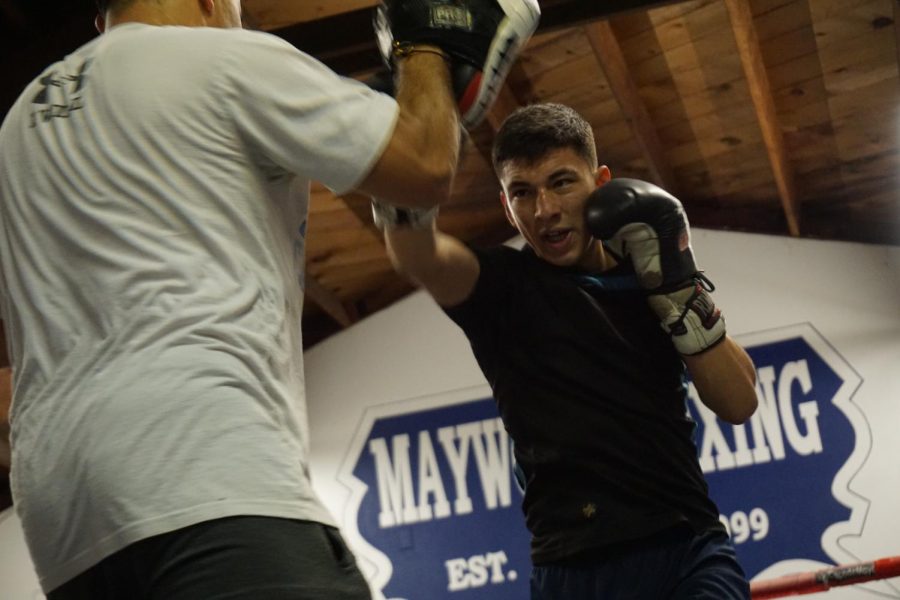 Before entering the ring, he drinks water to replenish his thirst prior to the fight. His face is sticky from the vaseline so that punches slip off easier. He remains focused on what he must accomplish: keep your hands up and protect yourself. "Entra, recive, y sal." Go in, get punched, get out – a mantra his dad always says and his go-to line when in the ring. 
One of the most noteworthy students at MACES is a Maywood scholarship winner, and full-time amateur-boxer, Francisco Casillas, Jr. In March, Casillas is going to Reno, Nevada to represent the state of California in the Western Qualifiers for a high ranking. By October of this year, Francisco is projected to be a professional boxer, meaning he will be contracted and paid to fight in the ring.  
It all started off when Casillas and his older brother, eight and eleven, stumbled upon the Maywood boxing club after a walk around Maywood. One thing led to another, and the next day they were both boxing. Mr. David Nolasco, AP Government and AP World History teacher, who also has the title of Francisco's "favorite teacher", said it was an ambitious thing to do to start so young, that it takes dedication to continue with one's passion. 
 According to Casillas, he knew he'd be next to box after watching his brother win. "When I saw my brother's first amateur fight, it was fun. I saw my family cheering for him, and I realized, yeah, I want to do this."
 The road to boxing has proven not easy. Casillas had to lose 12 pounds in two weeks during summer break, to get from 126 to 114 pounds. "I lost on the scale and had this big talk with my dad. I wanted to quit at that point because I was just physically weak… but it taught me discipline. It taught me that nothing is easy, even if I want to be a national champion or win a national title… you got to do whatever it takes," Casillas said. 
There are three regional tournaments including the Western and Eastern Qualifiers and the Last-Chance qualifiers. Tournaments are in March, October, and November and they take place in Nevada, Ohio, and Oxnard, California. With the three tournaments, they seed the boxers. Meaning if they win, they get a high seed and qualify for the next round where 15 people in each bracket fight on a given week in Lake Charles, Louisiana. The winner of that match gets into the Youth or Elite National Team. In March, he's going to represent California in the Western qualifiers for the Youth Division in Reno, Nevada.
According to Casillas, during his sophomore year at MACES, he was offered a 50 thousand dollar contract for boxing in Japan. He didn't take the contract because, "I wanted to finish school and go to college, and I didn't want to leave my family. And even though 50 thousand is a lot, I'm pretty sure I could be worth more."
Boxing filled Casillas' agenda so much, he gave up soccer. "I'd go to school and as soon as we'd come out, I'd go to tutoring for an hour. Then it was soccer practice, and even after that I'd go to the gym. I wouldn't be training on what I was supposed to, because I'd be tired." He took the initiative and decided to unlace his cleats, and say good-bye to soccer for the meantime. On hearing about Francisco quitting soccer for boxing, Nolasco said, "My son quit soccer too. He wanted to do karate. It's similar in the sense that you have to do what you like and feel passionate about and do that."
Casillas' best friend since the 6th grade, Kevin Nuno, has said Francisco accomplishing so much at so young is almost unheard of for him. His word of advice to his friend is to, "Stay consistent. Don't give up. You have a natural talent and seeing it go to waste would be a shame."
Kevin wasn't the only one with advice towards Casillas. Nolasco gave similar advice. "Never give up. Learn from your mistakes and always be willing to learn. Know that there's always something new to learn even if you're the best of the best. There's always room for growth."
About the Writer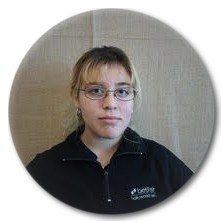 Kelly Avila, Opinion Editor
As an opinion editor for the Wolfpack Times, and Junior at MACES, Kelly Avila has explored her interests in wirting throughout the years .Writing has always...