The SAT less than a month away
Hang on for a minute...we're trying to find some more stories you might like.
The SAT is a test that is taken in high school that may affect where a student gets accepted based on where they apply. The test is taken by juniors during the spring;this year it falls on March 4. According to "College Board", test scores are not the most important factor colleges consider. They also state that "Colleges give the most weight to your grades and the rigor of your classes."
There is less than a month for the test. "Sitting down with no phone, timing yourself, and being in a quiet environment," said Chemistry and Physics teacher Ms. Perfecto on how to prepare. According to Khan Academy, things students should do before the day of the test include trying to avoid screen time on technology, have a healthy dinner and breakfast, and be well-rested. "You need to be prepared to sit in a seat, read, and answer questions for many hours," Perfecto said.
Students are required to take the test to see if they are prepared and are also ranked in percentile compared to other test takers. "I am going to practice using the website Khan Academy, because it is a good website and is known for studying for the SAT," Matthew Urbina, a junior said. According to Khan Academy, over 3.7 million students have used the free SAT practice that is offered by them. "I am confident that I will get a good score," Urbina said. He knows with the help that is offered, he will get a good score.
Millions of students will be taking this. Khan Academy states that you should not study the night before the test, organize yourself the night before, and relax. Thomas Edison State University also says that staying up late is crucial due to the lack of sleep. The website also states that it is important to be well rested days prior to the test. "It's a very important test, and I am going to prepare myself mentally to sit there and practice for what's going to be on the test," Vanity Rivera, a junior said.
About the Contributor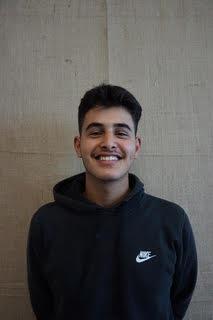 Mohamad Saleh, Reporter
Mohamad Saleh is a junior at Ma.C.E.S. and he is 15 years old. He was raised in the South East area of Los Angeles. He is a multisport athlete and loves...