MACES Host's Successful Movie Night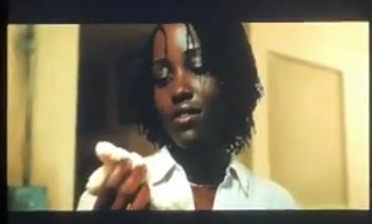 October is the month of scares. People go out to watch horror movies and enjoy the spooky holiday month. Most of the young adults enjoy the horror franchises so much that MACES hosted their first-ever Halloween horror movie night on October 25. There are many popular movies that are loved by everyone such as The Conjuring and Get Out which was voted as the best on the polls by some students on an Instagram poll. 
The movie Us played on movie night had positive reviews. "It was thrilling and kept me on the edge of my seat the whole time I was watching," said Raymundo Acevedo, a junior. Most enjoyed the movie because it reminded the audience of another film called Get Out it has connections to one another but is only seen by the fans that have watched both. Acevedo says the more I watch this movie, the more I see Easter eggs in the back that nobody notices and shows great symbolism. 
"It's the suspense that creates anticipation for someone and not knowing when something might occur like jumpscares and story plots you wouldn't expect," Paulina Estrada, a junior, said. The film Us have a few jump scares, but it mainly focuses on a part of its story that confuses many in the beginning, Us was enjoyed so much it made 175 million dollars in the United States alone because of its first film directed by Jordan Peele. Estrada says that this film is not like others because of major differences such as kills or story.