THE MACES WOLFPACK BITES: THE FALL SEASON OVERVIEW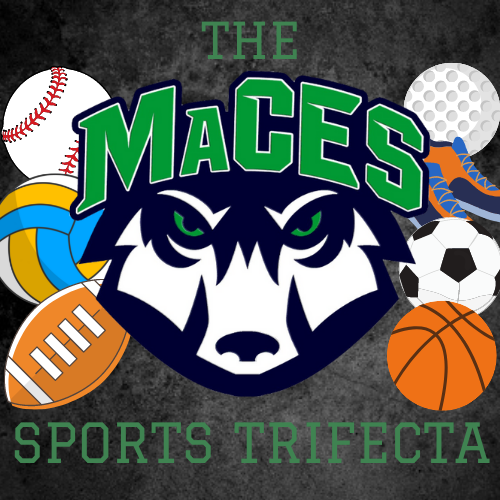 There are many sports to like. There's football, soccer, basketball, volleyball, and a lot more. Then again, MACES has a lot of opportunities to offer young athletes, and the players have had an amazing fall season this year. Before the sports, first off: tryouts. For students who want to join a sport, the sports listed will be having tryouts in the near future: Boys Golf, Boys Volleyball, Wrestling. For those who want to get into sports, be on the lookout.
Starting off with Boys Varsity Football, their standings for this season are eight wins and four losses (8-4) with a 67% win rate. Next is Girls Golf with 11 wins, zero losses, and one tie (11-0-1). They're undefeated champions!
Up next, the Girls Varsity Volleyball team has a standing of 19 wins and eight losses (19-8) with a 70% win rate, and on top of that, they also made it to the city semi-finals with a league standing of nine wins and one loss (9-1).
If there are sports, then there is eSports. This season, there were four teams competing, three Smash Bros teams and one Rocket League team. Out of the 168 teams that competed in Smash Bros, the three teams made it to 113/168, 120/168, and 156/168. The Rocket League team competed and almost made it to the playoffs. Out of the 177 teams that competed, the Rocket League team made it 76 out of 177 teams.
Girls Varsity Soccer is up next with their standing at four wins and three losses (4-3) with a 57% win rate. Following along, the Boys Varsity Soccer team have their standing at zero wins and four losses (0-4) this season. To finish it off, the Boys Varsity Basketball team have their standing of three wins and four losses (3-4) with a 43% win rate, and the Girls Varsity Basketball team have a standing of 8 wins and 0 losses (8-0). A 100% win rate for the Girls Varsity Basketball team.
And with that, this was this year's MACES Falls Sports Overview, with all of the information of sports this fall season of 2021.