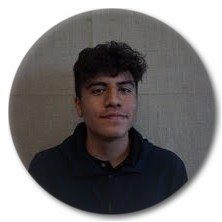 My name is Luis Tapias and I am a junior at Maywood Center for Enriched Studies. I am a reporter for the Wolf Pack Times
,
yes I may be a rookie but I am always craving to learn more about any story that I am doing
.
As a little kid attended Hope Street Elementary school and then transferred to Miles Ave. Elementary school when I was in first grade.. Throughout school, I've received good grades. As a junior, I currently have a GPA of  3.7. I have taken AP and honors classes.
Around the age of 8, I began to play soccer. During my first year, I was invited to play with the all-star team. I went to practice twice a week with my team and then I also got trained by my uncles and my dad. They taught me how to be a goalie, how to defend, and how to play strategically. I continued to play and have attended a few tournaments. We won one when I was twelve and have made it to finals multiple times. I still play soccer. I played varsity during my first year at M.A.C.E.S. and I continue to play outside with a team of players who go to Marquez and Bravo.
 Besides soccer, I also have a passion for learning as I am always thriving to learn more about anything that I am doing. I am always thinking of new ideas.
Luis Tapias, Reporter
Feb 13, 2020

No Puttering Around: Boys Golf in Need of More Players

(Story/Media)

Feb 13, 2020
Dec 18, 2019

Smackdown of the Century

(Story)

Oct 31, 2019

The Unknown Objects In the Sky

(Story)

Sep 28, 2019

Girls' Golf Team Tees off for its First Year

(Story)