Calling All Gamers! Which Games Are On The Wish List?
 The holidays are an amazing time to get together with your friends and family. Making hot cocoa, making memories and playing games. But in this day and age, the games have become less physical and more digital. The only question now: what game should you play? Which video game should I give someone else this year? Here is a small list of video games that have been released this December.
Halo Infinite
   XBOX Users, Master Chief returns in this new installment of the Halo series. This is a first-person shooter game with crossplay available for XBox One and Series X, as well as PC, not to mention that it's also a campaign open-world game as well. It is available for purchase digitally along with retailers like Gamestop.
Five Nights At Freddys: Security Breach
   The gang's all here! Sort of. This new installment of the FNaF series has you play as a little boy trapped inside Freddy Fazbear's Mega Pizzaplex. This is a first-person survival horror game that will be available to Playstation 4, Playstation 5, and Microsoft Windows.
Grand Theft Auto Online: The Contract
   This new update for the hit game, Grand Theft Auto Five, will contain a new story with the campaign's beloved character, Franklin Clinton. If you want a single-player online DLC, this might be the one for you. The story for this new installment picks up where it left off in story mode, specifically on Franklin. Keep in mind that this game is rated M for Mature. This title has been with us since 2013 and will still be available for Playstation 4, XBox Series X and S, XBox One and PC. Playstation 5 will be getting their own version of GTA 5 in 2022. 
Leave a Comment
About the Writer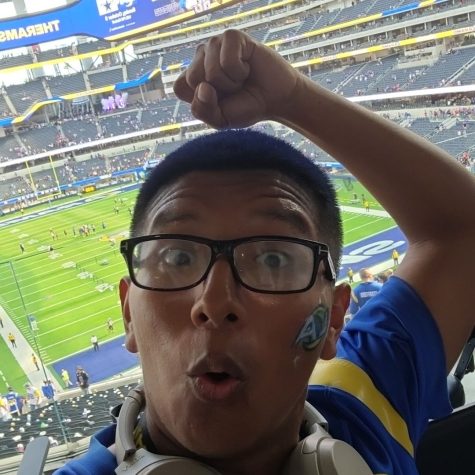 Joshua Zuniga, Online Editor In Chief
Joshua Zuniga is a senior at MACES, where he has had the opportunity to improve himself and his skills, such as being a DJ, being #31 out on the field,...